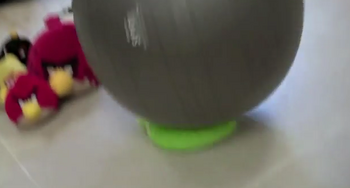 In the start, King Pig draws something. Later, King Pig got hurt by the Studder's Ball very hardly and got amnesia, and now he knows nothing. So two pigs sent King Pig to the hospital.
And King Pig becomes friends with the birds,eventually, he got hit by Studder's Ball again and got his memory back, and is now the enemy with the Angry Birds again.
Ad blocker interference detected!
Wikia is a free-to-use site that makes money from advertising. We have a modified experience for viewers using ad blockers

Wikia is not accessible if you've made further modifications. Remove the custom ad blocker rule(s) and the page will load as expected.