The King Pig has returned after losing to the birds. Another pig tells him "you seem to be getting headaches a lot after getting clobbered, by the angry birds". And comes up with the idea of going undercover, so King pig writes a note about becoming a baby sitter and sends it to the angry birds. The Big Brother bird wants to read the note, but in the end, Green Bird reads it. They read the note and invite king pig over, who Has a fake moustache on. The birds go out for milk shakes. In the end King pig fails and the bird get their eggs back.
Characters
Edit
Major Characters
Edit
Mentioned
Edit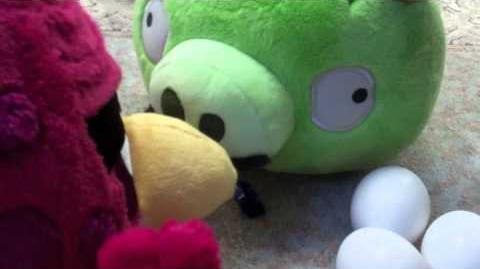 Ad blocker interference detected!
Wikia is a free-to-use site that makes money from advertising. We have a modified experience for viewers using ad blockers

Wikia is not accessible if you've made further modifications. Remove the custom ad blocker rule(s) and the page will load as expected.